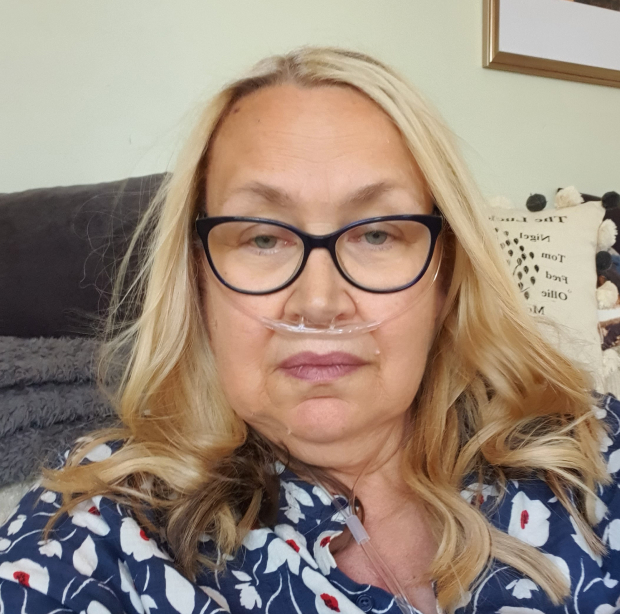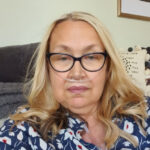 Gill Luck is 58 and lives near Brighton. She was diagnosed with chronic thromboembolic pulmonary hypertension (CTEPH) in 2005 and has undergone surgery for it twice. She also has epilepsy.
"I have always been a positive person and any of the health practitioners that have known me over the years would say this too. I really try to see any silver lining to anything that has happened to me, and I've never once suffered with anxiety – despite having a lot of things thrown at me.
But when I was watching the news in December 2019 [when covid was first being discussed] I started to find myself feeling something I had never felt before.
As we came round to March 2020 and I had various consultants telling me to stay in, and then the lockdown announcement, all of a sudden, I was paralysed with anxiety.
When I was referred to my local hospice, we had come up with a very positive end-of-life plan with my husband and grown-up children, and I thought covid was going to rob me of the end-of-life I had been planning for.
It sounds stupid and a lot of other people wouldn't understand it but that's how I felt.
I would have palpitations at the thought of going into hospital because I thought I would catch it. And when restrictions were lifted, I hibernated again because I thought 'covid is going around and you don't even know it'. I felt blind panic.
I have always been a positive and logical person, but the pandemic knocked me for six.
I have worked really hard on various different things [to tackle the anxiety] with the help of a number of different people.
Something that has been the most helpful to me was the 'Overcoming Worry & Anxiety' self-help programme from the PHA UK. I would go back to the workbooks when there was a new variant, or restrictions were being lifted, and I felt the anxiety coming back.
I've also had help from a palliative care nurse, and she came up with the idea of filling a little jar full of things to do if I'm feeling anxious; like reading a poem, or little sayings to take my mind off things.
An app called Calm really helped me too, especially its two-minute guided breathing exercise.
The hospice put me in touch with a volunteer called a 'community companion' and we had regular calls throughout the pandemic. She's not a medical professional but she listened to me, and that was so helpful.
Having the label of being 'clinically extremely vulnerable' actually helped me too because it made people realise why they couldn't come into the house, and it helped them see that I may be jolly, but I am quite poorly.
It was a phrase used all over the news, so it stopped me having to explain everything.
The anxiety still comes back every now and then, but I've had all my jabs, and I'm still really careful.
I like to have my hair done because washing and drying it myself is too much for me, but I didn't go for a year and a half because I was too frightened. My hairdresser is really good though and they have little booths, and they will wear masks if they are asked. Even though I am a bit anxious about going, it does make me feel better.
The other thing I always enjoyed doing was going out for lunch, but I won't go inside at weekends. We would go to concerts before the pandemic but there is no way I could do that now.
There are certain things that we just won't even consider doing again and although I feel like I'm holding my husband back, he doesn't seem too bothered.
He's very mindful of how I feel. The ups and downs of my journey have been crazy, but he's always been there."
~Gill told her story to the PHA UK in the summer of 2022~