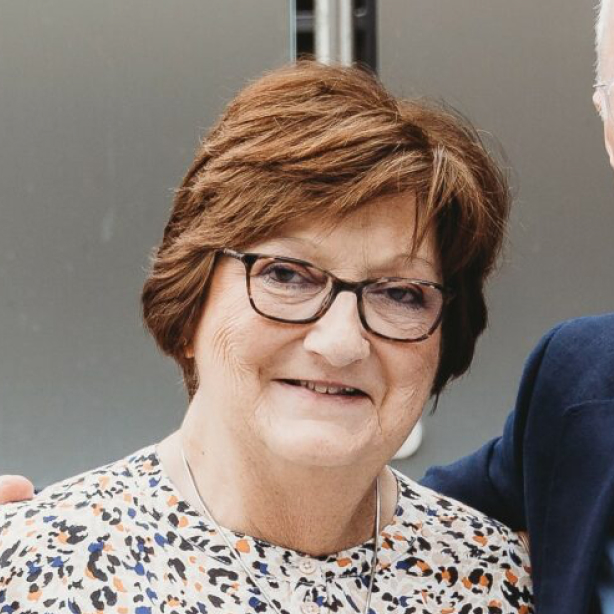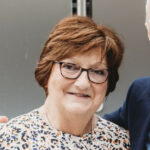 Julie Bestwick, 64, lives in Derbyshire. She was diagnosed with pulmonary hypertension during the early stages of the pandemic.
"I already lived with sarcoidosis of the lungs and had been hospitalised with pneumonia in December 2019, so I was very worried when the pandemic began.
In April 2020, shortly after shielding started, I became very breathless, my legs swelled to three times their normal size, and I would fall asleep mid-sentence.
My husband Stephen rang 111 and they advised to call for an ambulance, which took me to my local hospital where I stayed for a week having tests.
The whole experience was very frightening, especially as once the ambulance doors had been closed, Stephen couldn't come with me.
I told the paramedics I didn't want to go into hospital with covid being around, but I had to go.
Seeing all the nurses with the PPE, and how they changed it for every patient, was very reassuring though, and the ward was only half full. I have nothing but praise for the doctors, nurses and paramedics from the Royal Derby Hospital.
I knew I was in the right place, but it was an awful time. Stephen and I were both very worried, as we didn't know what was wrong with me.
I was told I had PH towards the end of that week in hospital and I felt very alone with it without my husband there.
I remember ringing him to tell him and having to explain to him that it was very rare and fatal.
I was referred to a specialist PH centre and [due to the covid situation at the time] I couldn't have a face-to-face appointment initially, but they couriered medication to me and the telephone consultation I had with them was very reassuring.
However, by the end of July I started going downhill and once again I had to be waved off by Stephen in an ambulance. Again, he couldn't come with me to the hospital, and he couldn't visit either.
I was in a very dark place then. I had written my life off. I was diagnosed this time with sleep apnea, and a combination of going onto a CPAP machine [for the sleep apnea] and the PH medication kicking in really helped.
Coincidentally I was discharged on the day that shielding was lifted, 1st August 2020.
Although I had been discharged, I still didn't feel like I could go anywhere. I knew the government had looked after me up until this point, and now it was up to me to look after myself and be careful where I go. I was very wary.
I was already extremely worried about catching covid even before I was told I had PH. I struggled to breathe at night when I had pneumonia, and I didn't dare go to sleep in case I didn't wake up. After this experience I honestly believed that if I got covid, I wouldn't make it through.
Every corner I turned during the pandemic was scary, but my specialist centre helped me every step of the way and gave me hope.
If something in the press [about the pandemic] was worrying me, or I had a query, I could just pick up the phone and talk to the nurse team. They were amazing. And Stephen said that when he rang them himself, they were 'angels'.
Their specialist physiotherapist was vital in improving my mood and confidence. I was floundering in the pandemic not really knowing what I could and couldn't do and she helped me to regain my confidence. I'm eternally grateful to her for her rehabilitation advice.
I also feel like I have an invisible arm around me from the PHA UK thanks to all the information they provide. Reading their stories about people who live normal lives with PH gave me hope and really picked me up.
My husband has been a rock through it all too. I wanted to cry at night when I went to bed at times, but he didn't let me get too down. He's always cheering me up and looking to the future.
The pandemic was also a period where I learnt to love sitting in the garden whilst recovering. The simple things in life like sitting in the shade and listening to the birds was very therapeutic."
~Julie told her story to the PHA UK in the summer of 2022~