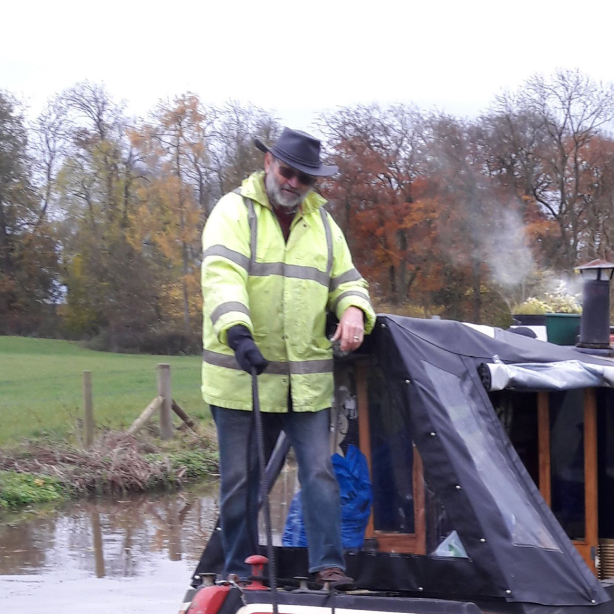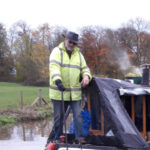 Adrian Dann, 75, has chronic thromboembolic pulmonary hypertension (CTEPH) and lives near Lincoln. He and his wife are Waterways Chaplains and chose to carry out face-to-face volunteering instead of shielding.
"Being Waterways Chaplains means we have the responsibility of looking after our local waterways, meeting with local boaters to help with practicalities as well as mental or physical illness, bereavements, and so on. Our aim is to be positive in practical outreach but only talk about our faith if asked.
Although the government told me I should be shielding, that would have meant denying the call to the job I felt called to. After much consideration we decided to ignore the recommendations, frequently tested, and made sure we always wore masks and kept a reasonable distance from people.
Church had gone online but what we did required physical contact, and, like doctors, nurses, social workers and many other professions, we had a government letter that said we could continue to work face-to-face.
Being able to do this helped us bring about a normality in our lives which many others could not achieve at that time.
The only time we actually went on a boat in those first couple of years was when we were chatting to someone on the moorings and the heavens opened. They said 'for goodness sake, put your masks on and come in'. They were prepared to take the risk, and so were we.
Despite friends, family and clients contracting covid, my wife and I were spared and I think God looked after us well because of what we were doing.
We were worried at the outset about catching it, everybody was, but we thought we would leave it to God to sort it all out.
Faith is the most important thing in our lives and one thing I really missed enormously was singing in church.
Singing has helped me through even the worst of times with my condition because it helps with breathing control, but services didn't take place in person for a year-and-a-half.
Instead, we followed them online and we would be joined by a student from Hong Kong who was staying with us because she was stranded due to the pandemic. She had finished her studies but was unable to go home, and she would join us with the singing from the sofas.
We would also spend a lot of time on Zoom with the boating and Christian committees we are involved in, and we have a couple of good neighbours who we would talk to over the fence.
We managed to keep ourselves busy, which definitely helped, as I've always had a lot of get-up-and-go. My wife tells me I'm a 'human doing' rather than a 'human being!'
That attitude has helped, as well as knowing that I'm not alone. God knows me through and through, and still loves me."
~Adrian told his story to the PHA UK in the summer of 2022~